Science Unusually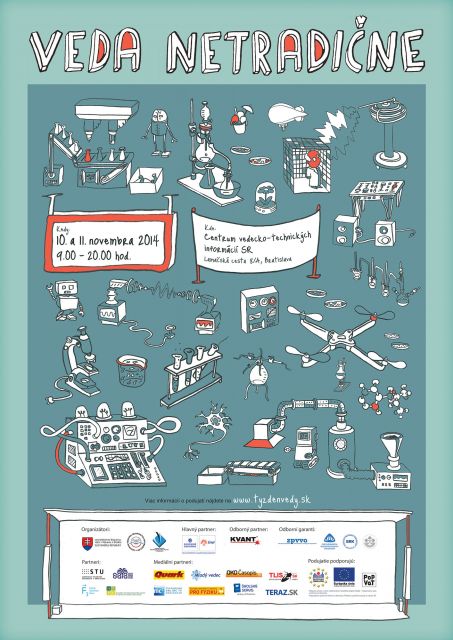 Science Unusually is one of the main events of Science and Technology Week in Slovak Republic 2014, which will take place on 10th and 11th November 2014 from 9 a.m. to 8 p.m. in the premises of Slovak Centre of Scientific and Technical Information on Lamačská cesta 8/A, Bratislava. You can look forward to interactive exhibits, lectures or workshops aimed at promotion of science and technology.

If you wish to know more about the event Science unconventionally, please visit the Science and Technology Week´s web site or read the article Science Unusually.
Photo Galery can be found here.
Basic data
NAME:
PopVaT – Promotion of science and technology in Slovakia
EXECUTING BODY:
Slovak Centre for Scientific and Technical Information in Bratislava
Lamačská cesta 8/A
811 04 Bratislava
OPERATIONAL PROGRAMME:
Research and Development
PROJECT CO-FINANCED BY:
European Regional Development Fund
NON- REFUNDABLE AID:
14 949 307,96 EUR
IMPLEMENTATION:
April 2013 – October 2015
ITMS Codes:
26240220085
26220220181